Now enrolling for 2020-2021
Registrando ahora para 2020-2021
Puerto Rican Community Center, Inc.
Welcome
We are a nonprofit organization serving the City of Trenton. We belong to the community. Our program emphasizes education, culture and a sense of community, we are a family of families.
Puerto Rican Community Center, Inc.
Bienvenidos
Nosotros somos una organización, sin fines de lucro, sirviendo a la ciudad de Trenton.  Nosotros le pertenecemos a la comunidad.  Nuestro programa enfatiza la educación, cultura y el sentido de comunidad. Somos una familia de familias.
Blog Posts
Entradas de blog
Culture Club
Puerto Rican Community Center Inc. is proud to share with you our Culture Club.  This year our students brought their passports, and visited Puerto Rico, Cuba, Mexico, Dominican Republic, Costa Rica, and Colombia. Puerto Rican Community Center Inc. se enorgullece al compartir con ustedes nuestro Culture Club. Este ano nuestros estudiantes llevaron sus pasaportes y …
Donuts with Dad
"Donuts" con Papá
On this special day our children shared a special moment with their fathers or father figures.
En este día especial nuestros niños compartieron un momento especial con papá o familiares que son como un papá para ellos.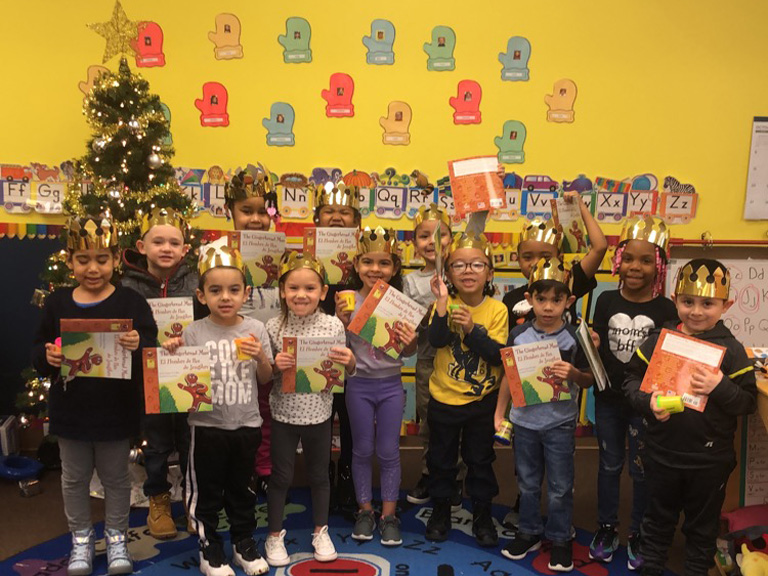 Three King Day
Día de los Tres Reyes Magos 
At Puerto Rican Community Center, we celebrate Three Kings Day every January. Three Kings Day is a Hispanic celebration very popular in Latin American countries.
En el Puerto Rican Community Center nosotros celebramos el Día De los Tres Reyes Magos. cada enero. El Día de los Tres Reyes Magos es una celebración hispana muy popular en los paises de Latino America.
Puerto Rican Community Center, Inc. provides daily outdoor playtime in our own private playground.
Puerto Rican Community Center, Inc. provee recreo al aire libre diariamente, en nuestro parque de recreo privado.
If you are interested in donating to our nonprofit organization, to support our mission, please call 609-392-8787 or email at almagarcia@prcc1975.org
Si está interesado(a) en hacer una donación para esta organización sin fines de lucro, y apoyar nuestra misión, favor de comunicarse con nosotros al 609-392-8787 o a escribir almagarcia@prcc1975.org
We are committed to your trust and having every child feel safe, nurtured and excited to learn with us. You are invited to tour the school, meet the staff, and learn more about us.
Estamos comprometidos a tener su confianza y que cada niño se sienta seguro, saludable y entusiasmado de aprender con nosotros. Le invitamos a visitar nuestra escuela, conocer nuestros empleados y aprender más de nosotros.